As seen in the press
Rent a room in United States
The United States of America (USA) is a huge country, with this vast expanse of urban land and well-populated cities, it's not difficult to find roommates and rooms for rent in one of the 50 states and the District of Columbia that make up the USA. However, the wide-ranging choices and numerous "roommate wanted" offerings may be somewhat overwhelming. Roomgo is extremely useful in this area. Our roommate finder can help you narrow down your choices and rent a room you'll love in the USA.
Why use Roomgo
Happy roommates stay longer! At Roomgo we care about matching quality.
Find your room
We manually check every room ad on Roomgo to keep you safe. Find your perfect room, discover who lives there and arrange a viewing.
FIND A ROOM
Meet the roommates
See roommates searching in your area and find the right person for your co living space. Offer your room directly or wait to be contacted, it's up to you!
POST YOUR ROOM
We're here to help
Roomgo are here with expert tools and advice to help you find the right co living space for you.
Visit FAQs
Search rooms and roommates in other cities
260 rooms to rent in United States
Rent a room in United States
Top higher education institutions are present throughout the USA, and young professionals embarking on their careers can take their pick of thriving economies. When seeking rooms for rent in the USA near school or work, your choices are virtually limitless. This makes our Roommate finder essential.
Whether you're looking for rooms for rent in a college town, a vast metropolis, suburban neighborhoods, or a rural area, you are sure to find success with Roomgo. Our Roommate finder helps pair "roommate wanted" offerings with people searching for rooms for rent in the USA's countless communities. And with the USA's massive size and wide variety of its many regions, you really have your pick of the type of neighborhood, roommates, and housing you prefer. College communities throughout the USA offer rooms to rent to students year-round. Some homeowners rent out large houses to several renters, while others prefer just to rent a room in their home. City dwellers often share apartments to help make their lifestyles more affordable. You can share the rent costs, allowing you to enjoy the many beneficial features of living in the city, such as museums, galleries, concerts, bars, clubs, restaurants, and much more.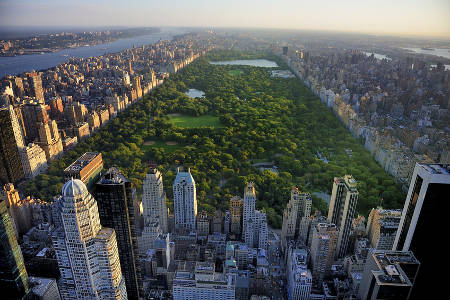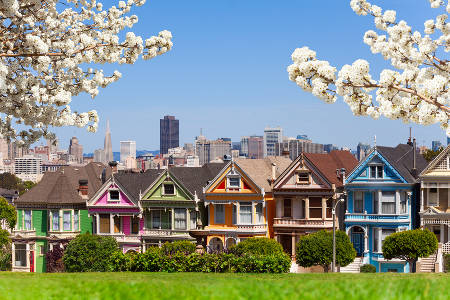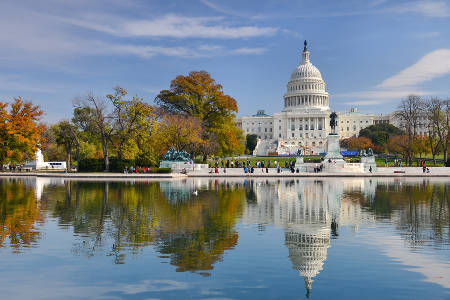 Combined, US public and private 2- and 4-year institutions numbered 4,724 from 2013 to 2014, according to the National Center of Education Statistics (NCES). You can obtain a top-rated education from coast-to-coast in the USA. California's Institute of Technology and Stanford University, Princeton in New Jersey, the Massachusetts Institute of Technology, and the University of Notre Dame in Indiana were the top 5 rated private colleges in the country in 2014. Other notable universities in the top 20 include Vassar and Cornell in New York, Brown in Rhode Island, Middlebury in Vermont, Bucknell in Pennsylvania, and Reed in Oregon. College students living off-campus attending these and other universities often seek to rent a room near Ntheir schools rather than attempt to rent a place on their own. Fortunately, USA college rooms for rent are plentiful. And whether you're going to school on the west coast, the east coast, down south, or anywhere in between, our roommate finder is a valuable and helpful tool in your housing search.
Many millennials who have already graduated from college or are looking for internships or career opportunities outside of higher education find that apartment or house-sharing arrangements are an affordable way to live in desirable areas. The extensive number of "roommate wanted" offers in New York City is one example of this. The high cost of living in large, popular cities can be intimidating, but a room rental arrangement can put more money in your pocket and allow you to enjoy the amenities around you. You can easily find a roommate in San Francisco, Denver, Dallas, Philadelphia or any number of other large metropolises. Therefore, you will see an extremely large number of "roommates wanted" openings in huge cities. But even if you're not a big-city type of person, you can still find excellent housing opportunities. Places like Dayton, Ohio, Pueblo, Colorado, Mesa, Arizona, and Union City, California have cheap rooms aplenty. You can successfully locate a roommate from Washington State to Washington, D.C. with a roommate finder. These home-sharing arrangements give you a great deal of flexibility and offer the opportunity to more easily live in a USA location of your choosing.
Roomgo is an excellent solution for young people looking for roommates in the USA. Our Roommate finder will help you locate roommates, cheap rooms, and house shares in the city and state you've chosen.
Stats about roommates looking in United States
Male roommates
60%
Female roommates
40%
Professionals seeking rooms
47%
Students seeking rooms
21%
Stats about roomshares in United States
Room listings with photos
80%
Happy with mixed gender roommates
63%
Average roommate budget
$1,032
Average room price
$959
What roommates look for in United States
Furnished rooms
2%
Short term rentals
2%
Monthly prices by rent type in United States
Rent a double room in United States
$84
Rent a furnished room in United States
$408
Rent a short term rooms in United States
$307
Over 50,000 landlords trust Roomgo
Roomgo is part of the
SpareRoom
family, which is the
#1 roommate finder
in the world, helping landlords and agents with portfolios of rooms, single rooms for rent, studios or other shared rentals. We check every listing and make it quick and simple to find great roommates you can trust.
The world's largest roommates network
1000s of new roommates every week
Get genuine enquiries from qualified roommates