As seen in the press
Rent a room in Los Angeles
Glamour, beautiful weather, an active lifestyle, and relentless entrepreneurship defines Los Angeles, however its residents are also familiar with the traffic gridlock of its urban sprawl. When searching rooms for rent in Los Angeles, choosing where you rent can be the most important part of ensuring your happiness. Living with roommates is the easiest and most affordable way to live in a convenient location for your lifestyle, with more and more roommates competing to rent a room in Los Angeles. The roommate finder service offered by Roomgo makes the process easy! Search or advertize rooms for rent in Los Angeles. Find the perfect roommates in Los Angeles by browsing thousands of roommate wanted ads right at your fingertips.
Why use Roomgo
Happy roommates stay longer! At Roomgo we care about matching quality.
Find your room
We manually check every room ad on Roomgo to keep you safe. Find your perfect room, discover who lives there and arrange a viewing.
FIND A ROOM
Meet the roommates
See roommates searching in your area and find the right person for your co living space. Offer your room directly or wait to be contacted, it's up to you!
POST YOUR ROOM
We're here to help
Roomgo are here with expert tools and advice to help you find the right co living space for you.
Visit FAQs
Rent a room in Los Angeles
People move to Downtown and East Side of Los Angeles for many different reasons as there is something for everyone. Despite being larger than the states of Rhode Island and Delaware combined, roommates seeking to rent a room in Los Angeles will be pleasantly surprised to find that the city has made strides in improving public transportation and walkability. There are tons of rooms for rent in Los Angeles. Whether you like trendy new lofts or character-driven Spanish style houses, use our roommate finder service to connect with locals who have snagged the most comfortable, tourist-free places. Those who like to party will head down the Sunset Strip. Lined with palm trees, The Strip embodies the classic Los Angeles archetype burned into our collective consciousness by the movies. Check out the roommate wanted ads in West Hollywood, known for being LGBTQ friendly, with a fun, social scene. Find rooms for rent in Beverly Grove if you want to live fast, see, and be seen. More free-spirited artists may want to rent a room in Los Angeles' famed Silver Lake. While this neighborhood has been hot for more than a decade, it still feels like it is up and coming. Find rooms for rent in the hip neighborhood of Echo Park, which also happens to have access to four freeways. Its residents are more diverse and younger than its more prominent neighborhoods, but with access to the eponymous park's green open space, plenty of art and music, and Dodger Stadium within its boundaries, the town is a great little hot spot. Creatives are looking for roommates to keep up a laid-back lifestyle on Roomgo right now. For something accessible and a bit more low key, younger people can use our roommate finder to hook up with new roommates in Los Feliz. Two freeways define the boundaries of this cute neighborhood, ideally located between the Sunset Strip, Downtown, and the Hollywood Hills.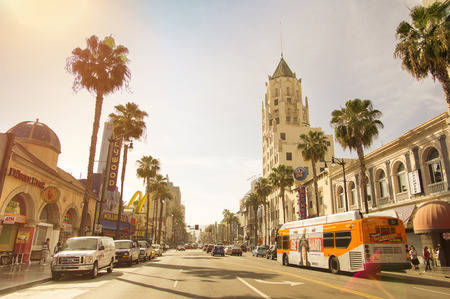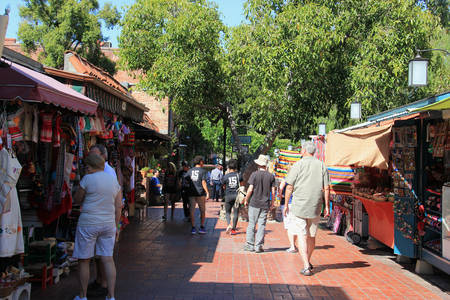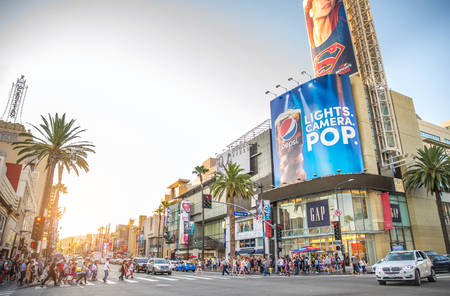 The Los Angeles Westside draws millions of people for its temperate climate. Miles of beaches offer an array of experiences. With gorgeous beach weather all year round, your life cannot be limited to a few square miles of Downtown. Roomgo's roommate finder service lists roommates wanted ads all along the Pacific Coast. West Los Angeles county is also where many high tech and foreign companies choose to make their base in southern California. How many people who dream of living by the beach can say that it is pragmatic, too? With enough diligence, you can find cheap rooms in Los Angeles in the most unexpected places.
Santa Monica is the picture that comes to mind for many California dreamers. Browse roommate wanted ads near its famous pier and live the dream. SaMo is also thriving with enterprise these days. If you are working in Santa Monica, Palms and Culver City are totally bikable options here. Academics and students at nearby UCLA can also look for student rooms for rent in Los Angeles these two neighborhoods. Aside from the large entertainment studio, you have access to an arts district and great food. The true beach lover will want to rent a room in Venice. Dogtown is as laid back yet down to earth as it ever was. Great dining and sweet ocean views are on your doorstep if you choose one of the great rooms to rent near Marina del Rey. For those who work in South Bay, upscale Manhattan Beach has a great restaurant scene. Nearby Redondo Beach is more laid back and great for picking up surfing. Most of the residential units in this area of Los Angeles are houses, but find a roommate and it suddenly becomes viable. Our roommate finder makes living in South Bay easy.
Stats about roommates looking in Los Angeles
Male roommates
25%
Female roommates
75%
Students seeking rooms
50%
Stats about roomshares in Los Angeles
Room listings with photos
92%
Happy with mixed gender roommates
69%
Average roommate budget
$813
Monthly prices by rent type in Los Angeles
Rent a double room in Los Angeles
$188
Rent a furnished room in Los Angeles
$673
Rent a short term rooms in Los Angeles
$338
Over 50,000 landlords trust Roomgo
Roomgo is part of the
SpareRoom
family, which is the
#1 roommate finder
in the world, helping landlords and agents with portfolios of rooms, single rooms for rent, studios or other shared rentals. We check every listing and make it quick and simple to find great roommates you can trust.
The world's largest roommates network
1000s of new roommates every week
Get genuine enquiries from qualified roommates