As seen in the press





Rent a room in Chicago
At the intersection of the nation, the City of Chicago has been bustling with trade, industry, and culture for more than 180 years. Thousands of people visit and move to Chicago every year from all over the world. Their pursuits are as diverse as their backgrounds. The amount of research it takes to rent a room in Chicago can be overwhelming. A great roommate finder service eliminates the stress and hassle of the hunt. With Roomgo, you can browse thousands of roommate wanted ads or advertise rooms for rent in Chicago. Our dedicated service helps you find likeminded roommates that match your lifestyle.
Why use Roomgo
Happy roommates stay longer! At Roomgo we care about matching quality.
Find your room
We manually check every room ad on Roomgo to keep you safe. Find your perfect room, discover who lives there and arrange a viewing.
FIND A ROOM
Meet the roommates
See roommates searching in your area and find the right person for your co living space. Offer your room directly or wait to be contacted, it's up to you!
POST YOUR ROOM
We're here to help
Roomgo are here with expert tools and advice to help you find the right co living space for you.
Visit FAQs
Rent a room in Chicago
The quintessential American city, Chicago rose to prominence owing to its location at the crossroads of the continent. Its diverse array of industry is testament to the formidable resources of the American Midwest. This background means that the city is constantly undergoing renewal, and that the neighborhoods are changing as fast as the faces of its residents.
The hottest neighborhood of the moment is Logan Square in the North Side. Find rooms for rent in Chicago amongst stunning architecture like the Victorian and sandstone Romanesque houses that line the streets. The neighborhood even has its own preservation organization, so residents can continue to live in Prairie School and Tudor Revival homes for years to come. But the greatest attraction for prospective residents is the amazing restaurants and bars that are popping up on every corner. Meet roommates in Chicago who know the latest hot spot with our roommate finder service. While the city is more fun and vibrant than ever, the emerging culture of the 21st century is often set against the backdrop of landmark buildings and relics from the 19th century.
At the turn of the last century, the Chicago school of architecture was internationally influential and visually heralded the emerging American identity. Aside from the great bars and restaurants, Edgewater hosts more landmark buildings than you can shake a sunscreen bottle at, which you will need for the many beaches you can walk to from your would-be home. Chicago is one of those rare places where you can relax on a real beach while admiring dramatic high-rise buildings. Snag one of the rooms for rent and dive in! Even for those who can afford to live alone, you may rent a room in Chicago not for economic reasons, but because living with others can improve your quality of life. Buzzing with fun and activity, Lakeview is full of young, social residents. Browse the roommate wanted ads in Wrigleyville if you love baseball (or simply enjoy tailgating and barbecues,) and Boystown, the first officially designated 'gay village' in the United States. Both of these non-stop party centers are within this neighborhood's boundaries against the backdrop of Lake Michigan.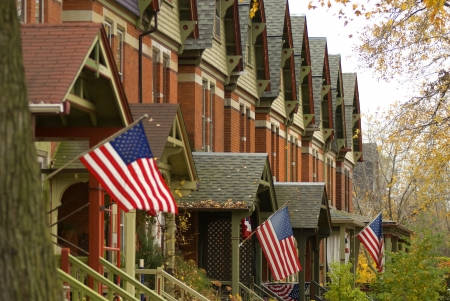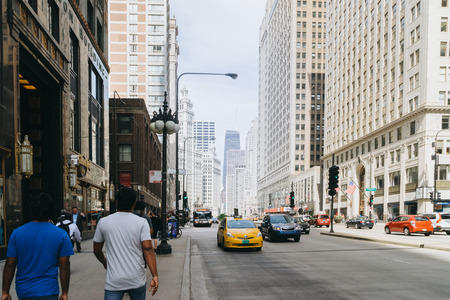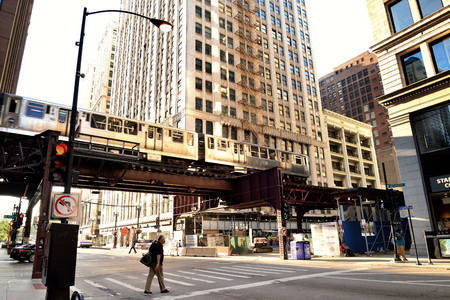 Find a roommate and stop missing out. Chicago has been an economic power house for more than a century. Following that tradition, professionals continue to flock to historic Lincoln Park. Search rooms for rent in this gorgeous neighborhood with its very own free zoo. Alternatively, those who work in the many office towers and despise a long commute may want to rent a room in River North in Chicago This is also the place to be for students, with the University of Illinois located just south of River North. A flatshare at this side of town means you won't have to spend your day commuting to and from school. Use Roomgo to access thousands of roommates wanted ads, there is bound to be a living situation that is perfect for you.
Chicago is, as it has been for decades, the hub of air travel, rail and shipping for the entire continental United States. All these physical intersections also make it a hub of American culture. With people from all over the world coming to do business, study, or simply experience the energy, is it any wonder that huge musical acts consistently come out of Chicago? Creative people will love living in West Town. Our roommate finder service makes looking for Chicago's rooms to rent in Wicker Park/ Bucktown easy. This laid-back neighborhood is famous for its vintage and thrift shops, night life, live music, and art galleries. Increasingly, it is also known for fine dining. With rising rental costs, thousands of locals and newcomers to the scene are looking for roommates on Roomgo's roommate finder service right now. Find the roommate wanted ad for you and be in the community where you belong. Cheap rooms may be a tall order within the Windy City's limits, but Pilsen is a bargain because of its less central location. Not to worry, it is easily accessible with the el, just like the rest of Chicago. It is no secret that Chicago has one of the best public transportation systems in the country. All the music, street food and energy more than makes up for living a little further away from downtown. Use our roommate finder to connect with others who are looking for roommates in Chicago. Our service has search options to filter pet friendly and family friendly listings; even those looking for rooms for rent with a family will find a great place in neighborhoods like Lincoln Square and Edison Park.
Stats about roommates looking in Chicago
Male roommates
67%
Female roommates
33%
Professionals seeking rooms
44%
Students seeking rooms
33%
Stats about roomshares in Chicago
Room listings with photos
100%
Happy with mixed gender roommates
50%
Average roommate budget
$1,122
Monthly prices by rent type in Chicago
Rent a furnished room in Chicago
$750
Over 50,000 landlords trust Roomgo
Roomgo is the largest online roommate community, helping landlords and agents with portfolios of rooms, single rooms for rent, studios or other shared rentals. We check every listing and make it quick and simple to find great roommates you can trust. Since 1999, our service has created over 5 million room rentals worldwide.
The world's largest roommates network
1000s of new roommates every week
Get genuine enquiries from qualified roommates