As seen in the press
Rent a room in NYC
As the premiere metropolis in the United States, living in New York is almost a rite of passage for people of all ages. With soaring prices, more and more people in the Big Apple are choosing to live with roommates to balance cost of living with their work – life balance. Rooms for rent in New York have never been in higher demand. Roomgo helps you find your perfect fit. If you are looking to rent a room in New York City, have rooms for rent, or are looking to meet like-minded roommates that share your lifestyle ideas, our roommate finder service is the answer. New roommates await in New York City.
Why use Roomgo
Happy roommates stay longer! At Roomgo we care about matching quality.
Find your room
We manually check every room ad on Roomgo to keep you safe. Find your perfect room, discover who lives there and arrange a viewing.
FIND A ROOM
Meet the roommates
See roommates searching in your area and find the right person for your co living space. Offer your room directly or wait to be contacted, it's up to you!
POST YOUR ROOM
We're here to help
Roomgo are here with expert tools and advice to help you find the right co living space for you.
Visit FAQs
Rent a room in NYC
New York piques the imagination of people the world over. Living in the right location not only puts you in the middle of the action, it also saves your sanity by eliminating long, stuffy subway or above ground commutes. Professionals working in midtown may not have much time to plan activities, but with roommates in New York who know the go-to culture, night life or dining hot spots, you can skip the research! Think you can't afford the impossibly fashionable Chelsea, Soho, Tribeca or Gramercy Park? There are great rooms for rent in New York right now, so you can be there when it happens. Those wanting an upscale address can rent a room on the Upper East Side. The City of New York is home to countless institutions of higher learning. Students from all over the world descend to attend the Julliard, Columbia, NYU or FIT, just to name a few. But no scholar chooses a school in New York to be limited within the confines of an institution.
Living with roommates goes beyond cheap rooms. Roommate wanted ads are for students, academics, artists, professionals and people of all disciplines. Broadway is synonymous with American theater. Film has never been limited to schools here, it is in the streets. With dozens of publishers, the literary arts are thriving. New York is cemented as the hottest visual art market in America with countless galleries and museums like The Met, the MOMA and The Guggenheim. Still, Manhattan does not hold the monopoly on architectural pieces. For example, Frank Lloyd Wright's Crimson Beech is located on Staten Island, where one can rent a room for a bargain. Even more exciting, old and new art forms are continually evolving in this cultural center. Creatives can find the perfect space or rooms for rent in New York with the like-minded in Brooklyn Heights or the Village. With the right roommate finder service, even Queens, the Bronx, Flatbush or Flushing can become havens for creativity. On Roomgo, post or search roommates wanted listings. Find a roommate or two, or even more, so you can live exactly where you want.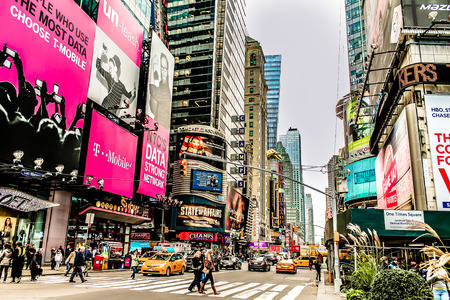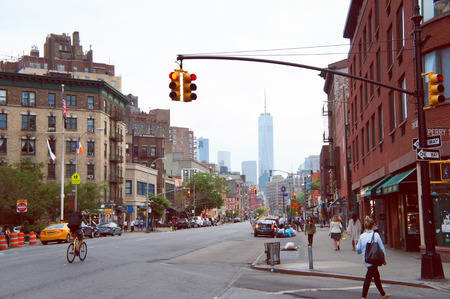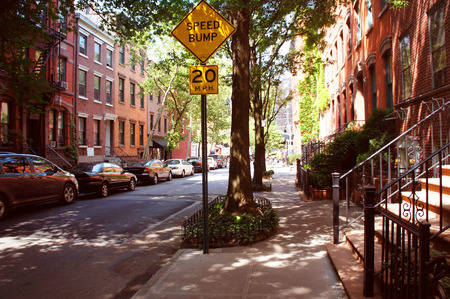 New York City is inherently diverse in opinions and cultural backgrounds. Our roommate finder service can guide you to the rooms for rent in New York that best match your lifestyle and needs. A vibrant cultural area to find rooms to rent is around Lincoln Square on the Upper West Side. The city is home to the United Nations in Turtle Bay. Fifth Avenue is world famous for its shopping, but commerce is obviously not limited to retail. Wall Street, Nasdaq, and the many banks impose over the Big Apple, contrasting with the historical significance of Harlem. With thousands of people looking for roommates on Roomgo, everyone can find their perfect fit using our roommate finder service. Historically ethnic, Chinatown and Williamsburg are far from culturally monotonous today and are sought-after neighborhoods where you can still be immersed in unfamiliar cultures. After more than a century, Central Park still functions as the great urban public park serving as a recreation site and a public forum. If you are one of the many people searching for rooms for rent in New York along with a friend, you can find rooms for rent just like you and your roommate wanted with Roomgo. If you are searching by yourself, remember that in New York, strangers do not just become neighbors, they become roommates.
Stats about roommates looking in NYC
Male roommates
33%
Female roommates
67%
Professionals seeking rooms
58%
Students seeking rooms
33%
Stats about roomshares in NYC
Room listings with photos
89%
Happy with mixed gender roommates
67%
Average roommate budget
$1,388
Monthly prices by rent type in NYC
Rent a double room in NYC
$344
Rent a furnished room in NYC
$856
Rent a short term rooms in NYC
$228
Over 50,000 landlords trust Roomgo
Roomgo is part of the
SpareRoom
family, which is the
#1 roommate finder
in the world, helping landlords and agents with portfolios of rooms, single rooms for rent, studios or other shared rentals. We check every listing and make it quick and simple to find great roommates you can trust.
The world's largest roommates network
1000s of new roommates every week
Get genuine enquiries from qualified roommates