As seen in the press
Rent a room in Houston
Houston is the most populous city in the south. Its urban sprawl is home to the fourth largest population in the United States. The residents are diverse and young - the envy of other cities. Opportunities abound in this boom town. Affordable as Houston may be, living with roommates is a lifestyle choice that adds to the urban experience. With no shortage of roommate wanted ads in Houston, why struggle through the melee when our roommate finder service can do the heavy lifting for you? Roomgo is the go to source both for those who have rooms for rent and for those seeking to rent a room in Houston.
Why use Roomgo
Happy roommates stay longer! At Roomgo we care about matching quality.
Find your room
We manually check every room ad on Roomgo to keep you safe. Find your perfect room, discover who lives there and arrange a viewing.
FIND A ROOM
Meet the roommates
See roommates searching in your area and find the right person for your co living space. Offer your room directly or wait to be contacted, it's up to you!
POST YOUR ROOM
We're here to help
Roomgo are here with expert tools and advice to help you find the right co living space for you.
Visit FAQs
11 rooms to rent in Houston
Rent a room in Houston
Houston has come a long way from the oil town of the 60's with the city reinventing itself as the home of people hailing from 148 countries. According to annual surveys by Houston's own Rice University, the diversity of the city's population has surpassed all other metropolitan areas in the United States since 2012. No matter what stage of life you are in, living with roommates in Houston is not just about cheap rooms and this is especially true here. Most residents spend less than 30% of their income on housing costs. What's more, those costs can be even lower if you take advantage of rooms for rent in shared living situations. Professionals are increasingly searching roommate wanted listings. By living with those who are pursuing the arts or who know the hot spots, you can peek into a completely different world existing parallel to the daily grind. After all, Houston is a breeding ground for arts and culture, the home of 128 performing arts companies and organizations from all disciplines.Creatives can find a roommate who is like-minded or who is completely different for inspiration.
Living in the city center or 'inside the loop', you can take advantage of truly modern urban features like bicycle lanes and public transportation. Or rent a room in Houston's Upper Kirby and take its quaint charms. University students, academics, researchers, and anyone who appreciate a beautiful, upscale environment can rent a room in Rice Village. This area boasts several universities, such as the University of Houston, Rice University and the Darryl & Lori Schroeder park with the business college. The Historical District is another magnet for students in Houston with its sidewalks cafes and pubs. For those who prefer a futuristic urban vibe, use our roommate finder service to find rooms to rent at Greenway Plaza, the city's first completely planned mixed residential commercial complex. Another example is CityCentre in the up and coming Memorial Corridor neighborhood. The Roomgo roommate finder service connects you with people who support your personal development.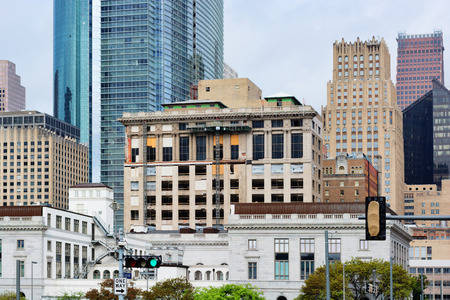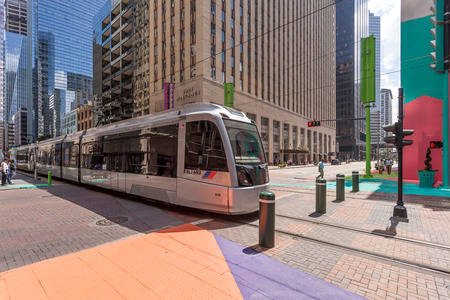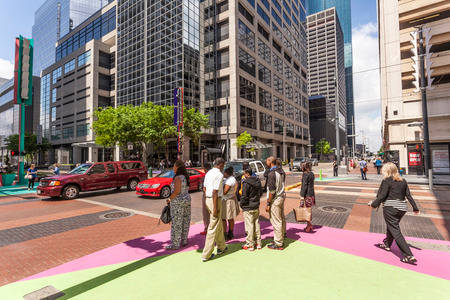 Contrasting with the urban experience in its city center, the huge sprawl that is greater Houston has something to offer to people of all pursuits. Against the background of innovation by the NASA Space Program, Houston now attracts new graduates, inventors, immigrants, and artists in droves. There is ample space for projects even in the most accessible and popular neighborhoods. Makers and artists can enjoy a rich cultural experience in the historical East End, aka EaDo with its diverse residents. Find rooms for rent in The Heights, the original planned community and hot spot for culture and arts in the city. Others may like living in the equally eclectic and historic Montrose a bit more. Our roommate finder service gives insight into prospective roommates so you can build and live in a community that supports your endeavors. Find or post roommate wanted ads in the most upscale neighborhoods like River Oaks and Spring Branch for the unlikely juxtaposition of luxury and community.
For those who are searching for rooms for rent in Houston with partners, friends, family members, or companion animals, Roomgo lists thousands of accommodations ideal for multiple occupants. Use our roommate finder service to find rooms for rent according to your specific search criteria. Browse or post roommates wanted in Houston ads for sought-after neighborhoods like Briargrove, a family-oriented neighborhood conveniently located within city limits booming with new homes and with access to a great elementary school. Animals and their humans will love Tanglewood for its natural beauty and location within the city; enjoy walks among stunning oak groves with the convenience of a short commute to the Galleria. Or try looking for roommates in the Washington Corridor; situated adjacent to Memorial Park, both families and professionals call this neighborhood their home.
Stats about roommates looking in Houston
Male roommates
33%
Female roommates
67%
Professionals seeking rooms
67%
Students seeking rooms
33%
Stats about roomshares in Houston
Room listings with photos
89%
Happy with mixed gender roommates
67%
Average roommate budget
$933
Monthly prices by rent type in Houston
Rent a double room in Houston
$122
Rent a furnished room in Houston
$233
Rent a short term rooms in Houston
$294
Over 50,000 landlords trust Roomgo
Roomgo is part of the
SpareRoom
family, which is the
#1 roommate finder
in the world, helping landlords and agents with portfolios of rooms, single rooms for rent, studios or other shared rentals. We check every listing and make it quick and simple to find great roommates you can trust.
The world's largest roommates network
1000s of new roommates every week
Get genuine enquiries from qualified roommates